Use From Below, Ahmet Ogut and Adelita Husni-Bey
Curated by Sara Dolfi Agostini
18 October – 30 November 2019
Social media is not very social. It instigates a human inclination towards taking fast, often a priori positions, which enflames an already polarized society. The resurgence of ideologies does not come for free either, as we click and share more when we are steered to take certain angry stands. But there is no beaten track to turn anger into change in the society we live in today, where engagement beyond a local scale comes at the price of surveillance and data sharing . What we lack is a constructive, free platform to challenge the corporate sector's media industry and address pressing political concerns.
Use from below is a double solo show of artists Ahmet Öğüt and Adelita Husni-Bey and originates from their commitment to make art a platform for socio-political engagement. Both their practices express the need for a structural change and question our life in a world where capitalism seems the only viable option. The title appropriates Professor Gayatri Chakravorty Spivak's concept of "ab-use" theorized in the book An Aesthetic Education in the Era of Globalization (2012), in which she subverts the cliché that a colonized culture like India should break free from the legacy of the European Enlightenment. It should, instead, use it from a different perspective.
Professor Spivak also proposes to overcome inflated dichotomies such as modernity-tradition and colonial-postcolonial, applied to all institutional circumstances but yet are nothing more than an exercise in abstraction. This methodology resonates in Ahmet Öğüt and Adelita Husni-Bey's deep engagement with reality. The phrase itself, Use from below, suggests a shift and a need for a shared sense of agency, because it sounds like an instruction and prompts action. In a context where systemic forces such as globalization, automation and climate change threaten our ability to find meaning or even carry on, while the algorithms of the attention economy swallow up our energies, Use from below encourages us to hold to our power, and take action.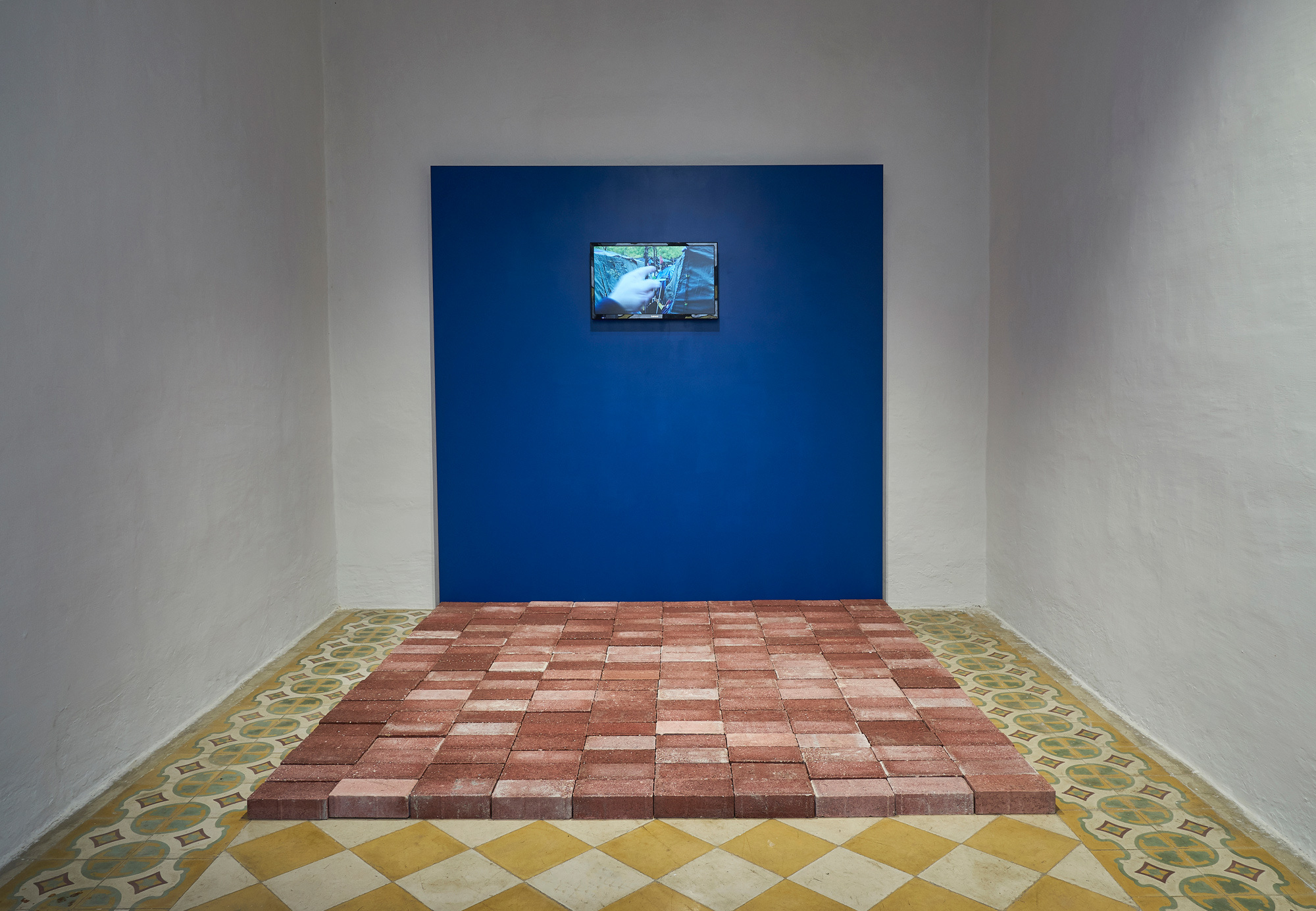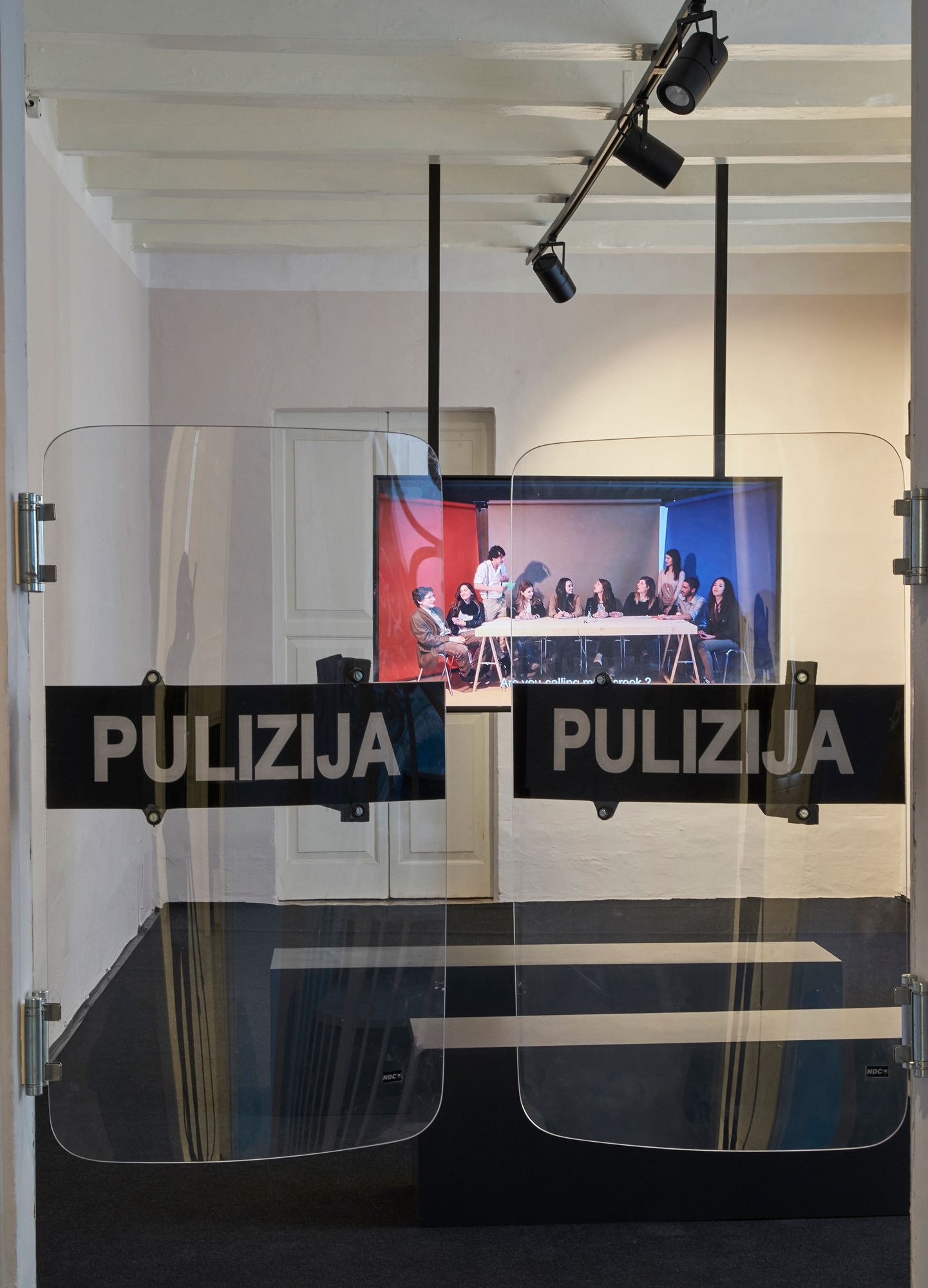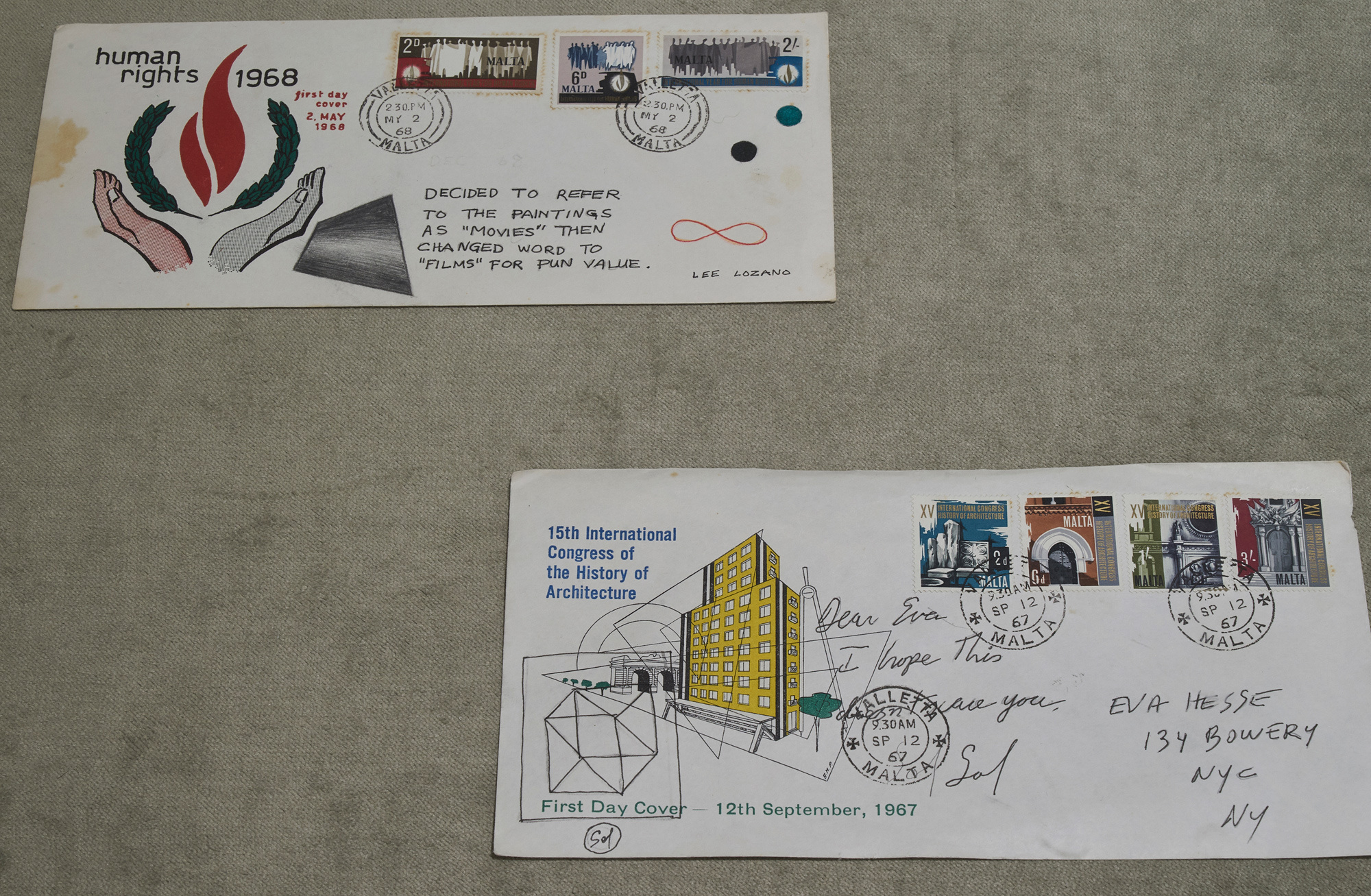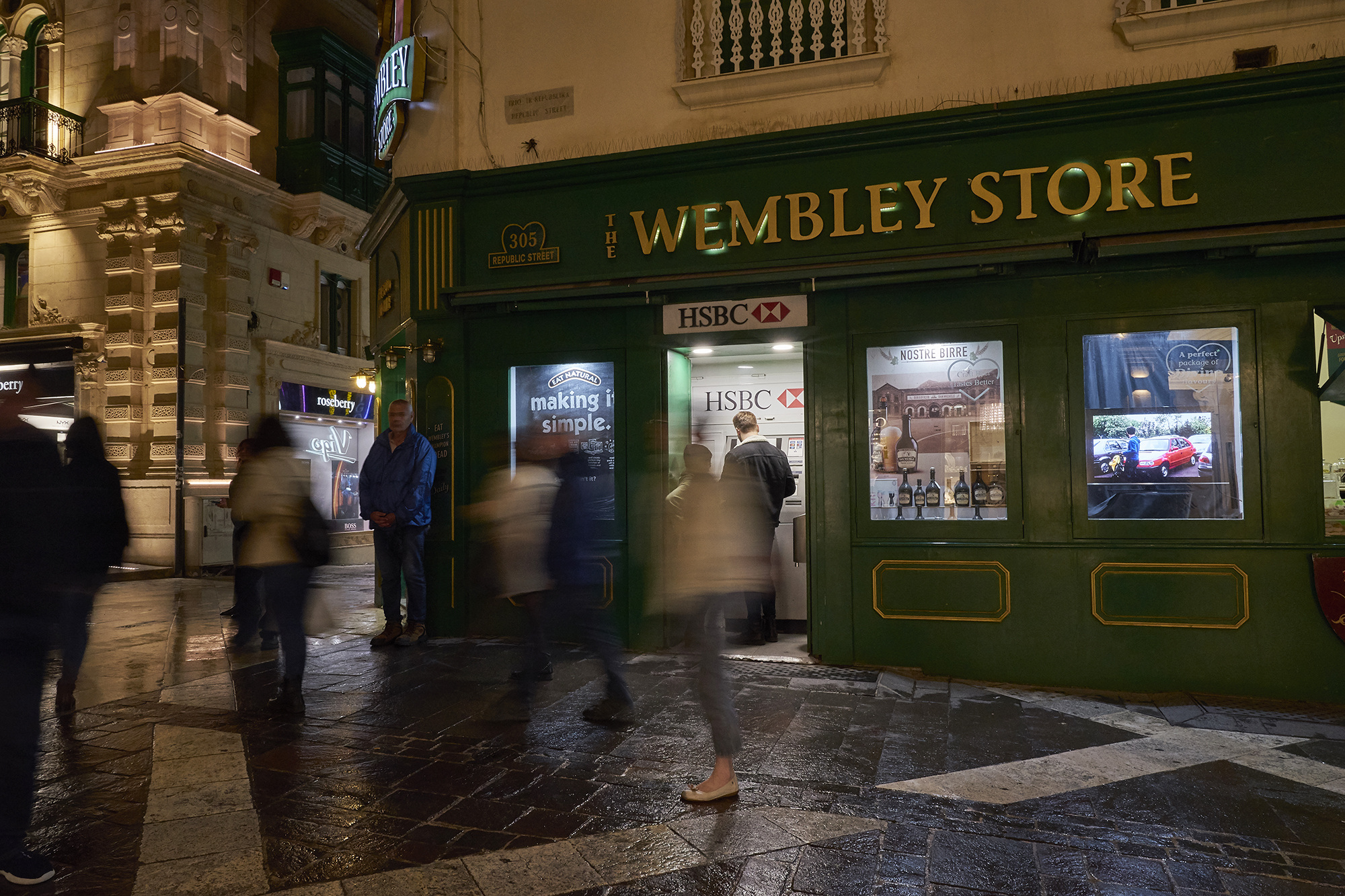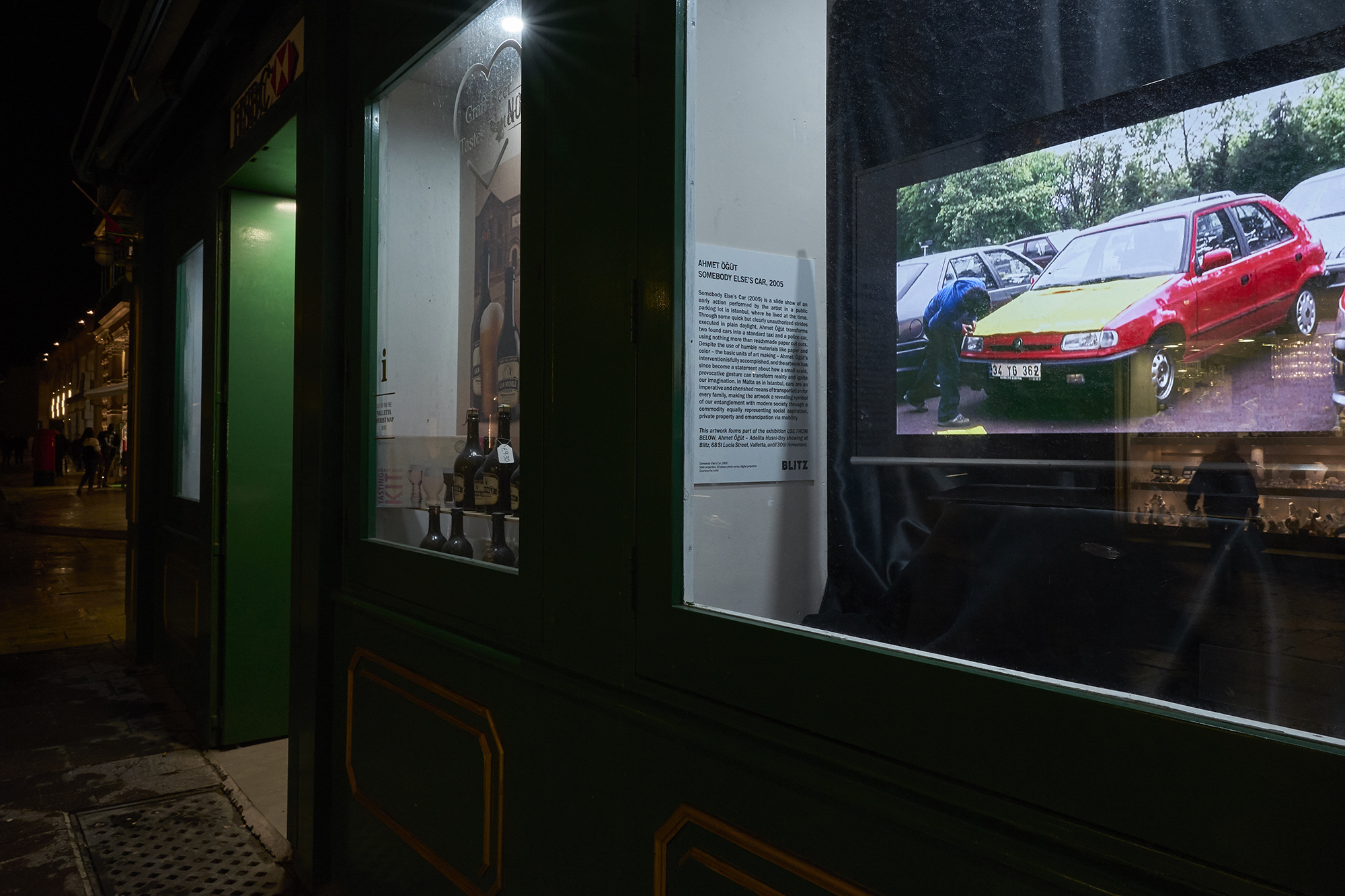 Ahmet Öğüt (born in Diyarbakir, Turkey, 1981; lives and works in Amsterdam, Netherlands) is a conceptual artist. He received his BA from the Fine Arts Faculty of Hacettepe University in 2003, and his MFA from the Art and Design Faculty of Yildiz Technical University in 2006. Öğüt has been a resident artist at the Rijksakademie van Beeldende Kunsten in Amsterdam in 2007-2008. In 2009 he co-represented Turkey in the Pavilion of Turkey at the 53rd International Art Exhibition of the Venice Biennial and in 2012 he initiated the Silent University. Selected solo exhibitions include Kunstverein Dresden, Germany (2018), Kunsthal Charlottenborg, Copenhagen, Denmark (2017), Van Abbemuseum, Eindhoven (2015), Chisenhale Gallery, London, UK (2015), Künstlerhaus Stuttgart, Germany (2012), Delfina Foundation, London, UK (2012), SALT Beyoğlu, Istanbul, Turkey (2011), Kunsthalle Lissabon, Lisbon, Portugal (2011), Fondazione Giuliani, Rome, Italy (2011), Artspace, Sydney, Australia (2010), Künstlerhaus Bremen, Germany (2009), Centre d'Art Santa Mònica, Barcelona, Spain (2008), Kunsthalle Basel, Switzerland (2008), Galerija Miroslav Kraljevic, Zagreb, Croatia (2007), The Museum of Modern Art of Ljubljana, Slovenia (2005). Recent international group exhibitions include Art Encounters Biennial 2019, Timișoara, Romania (2019); Echigo Tsumari Art Triennale, Japan (2018); NSK State Pavilion, Venice, Italy (2017); 11th Gwangju Biennale, Gwangju, South Korea (2016); Museum On/OFF at Centre Pompidou, Paris,France (2016); 13th Biennale de Lyon, Lyon, France (2015); Journal at ICA, Institute of Contemporary Arts, London, UK (2014); Performa 13, New York, USA (2013); 7th Liverpool Biennial, Liverpool, UK (2012); 12th Istanbul Biennial, Istanbul, Turkey (2011); To the Arts, Citizens! at Serralves Museum of Contemporary Art, Portugal (2010);  28th Biennial of Graphic Arts, Ljubljana, Slovenia (2009) ; Take the Money and Run at De Appel, Amsterdam (2009) ; 1st New Museum Triennial, New York, USA (2009) ; 5th Berlin Biennial, Germany (2008; Car Culture at Scottsdale Museum of Contemporary Art, Arizona, USA (2008), Stalking with Stories at Apexart, New York, USA (2007).
Adelita Husni-Bey (born in Milan, Italy, 1985; lives in New York City, USA) is a Libyan-Italian artist and pedagogue interested in anarcho-collectivism, theater, law and urban studies. She is a graduate of the Chelsea College of Art and Design (2007), the MA in Photography & Urban Cultures, Goldsmiths University (2009) and the CSAV/ Higher Course in Visual Arts of Fondazione Ratti, where she studied with visiting professor Hans Haacke (2010). She is also a 2012 Whitney Independent Study Program fellow, a 2016 Graham Foundation grantee, and has represented Italy at the 57th International Art Exhibition of the Venice Biennial (2017).  Recent solo exhibitions include: New Museum, New York, USA (2019); FMAV Modena, Italy (2018); Museo del Novecento, Milano (2018); Centro de Arte dos de Mayo, Mostoles, Spain (2016); Sursock Museum, Beirut, Lebanon (2016); Kadist Art Foundation, San Francisco, USA (2015); and Gasworks, Londra (2012). Her work was also included in many international group shows such as The Sleepless Alliance, Pembroke Art Gallery, Oxford, UK (2019); Being: New Photography, MoMA, New York (2018); Power to the People, Schirn Kunsthalle, Frankfurt (2018); Dreamlands, Whitney Museum, New York, USA (2016); The Eighth Climate, 11th Gwangju Biennale, South Korea (2016); Really Useful Knowledge, Museo Reina Sofia, Madrid, Spain (2014); and Utopia for Sale?, MAXXI, Roma, Italy (2014). She held workshops and lectures at MoMA New York, Serpentine Galleries London, and HangarBicocca Milan in 2017, ESAD Grenoble in 2016, The New School in 2015, Sandberg Institute in 2015, Museo del Novecento in 2013, Temple University in 2013, and Birkbeck University in 2011, amongst other spaces.
All photos are courtesy the artists and Blitz Valletta I Photos by Alexandra Pace.
Exhibition supported by Wembley Store, Valletta.