Isn't Life Under The Sun Just A Dream, Tobias Zielony
Curated by Sara Dolfi Agostini
11 December 2019 – 29 February 2020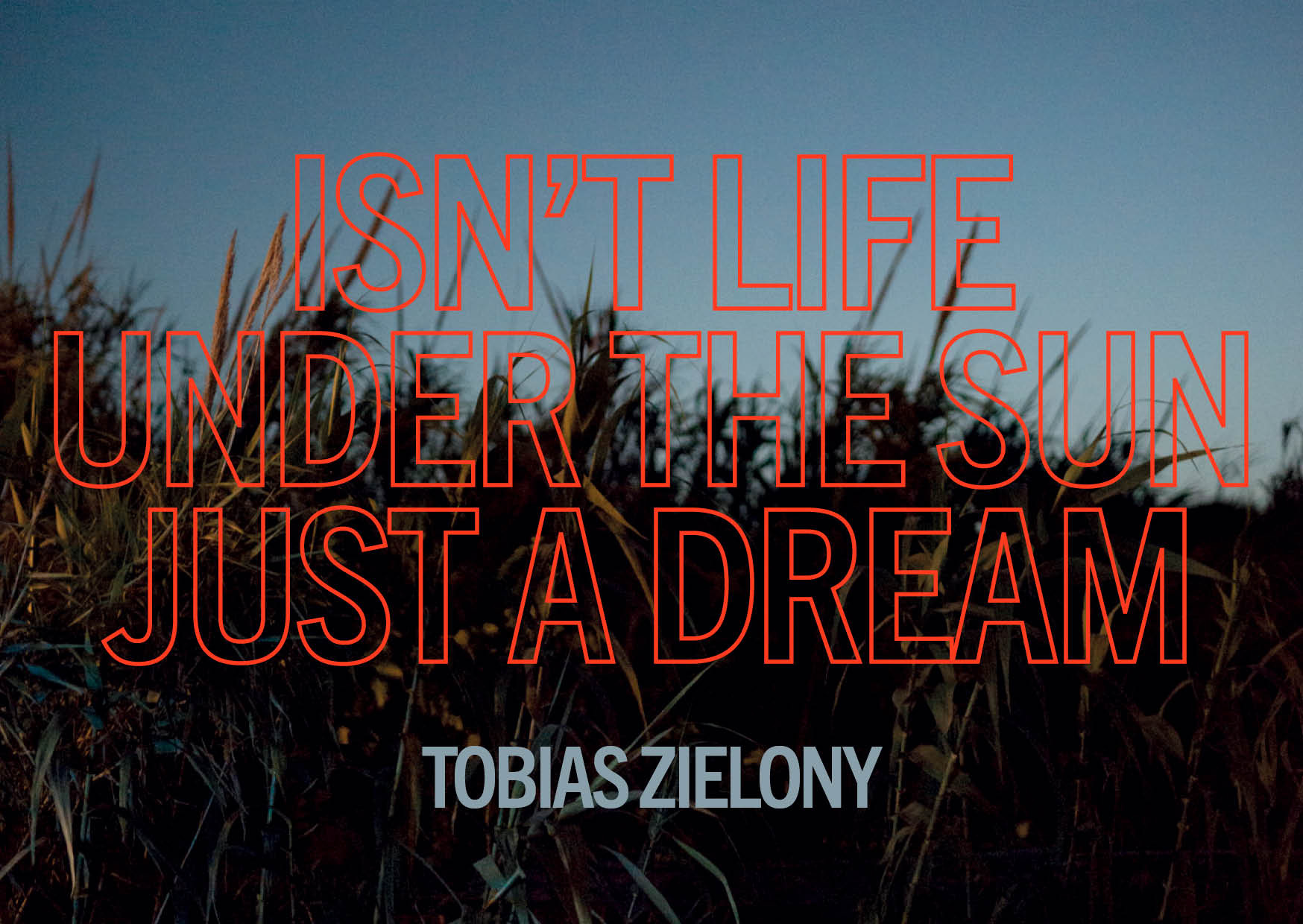 If a margin exists, what is the center?
Tobias Zielony

The question of identity is both personal and political – even more so today, as it lies beneath layers of commercialized media culture pressuring everyone to align to global standards perfected by algorithms. Tobias Zielony's work is about this tension of being present. He explores the interstices between private and public identity, the individual and the others, the coming of age of a community and the place it inhabits.
His solo show Isn't Life Under the Sun Just a Dream takes aim at the formation of political subjectivity, offering a glimpse into the yearnings of young people, who do not normally make the news, but when they do, they too often feel like their lives and experiences are a far cry from the taste of the daily media soup we are fed.
To connect with them, Zielony works in the field and around the clock, but he should not be mistaken for a documentary photographer or a photojournalist. He does not pretend to say the truth; rather, he communicates the many truths out there, by exposing distances we can never breach, as strangers among strangers, dreamers mired in the everyday.
From close-up portraits to landscapes, in still and moving images, Tobias Zielony's world is the opposite of the sleek iconography and cloned humanity of Instagram. It can be out of focus, grainy, and often dark, because it is a process, a journey into chance encounters and unseen places. Whenever you cannot bring the invisible back into plain light, you can still show the struggle. Dreams are dazzling, and so are we.
The exhibition is a survey of the artist's practice and includes some of his major works since 2010, alongside a new commission realized in Malta. Blitz Valletta would like to thank Galleria Lia Rumma Napoli / Milan, The German Embassy Malta, Street Elements HipHop Artists, The African Media Association Malta and Din L-Art Helwa, The National Trust of Malta for their support and collaboration.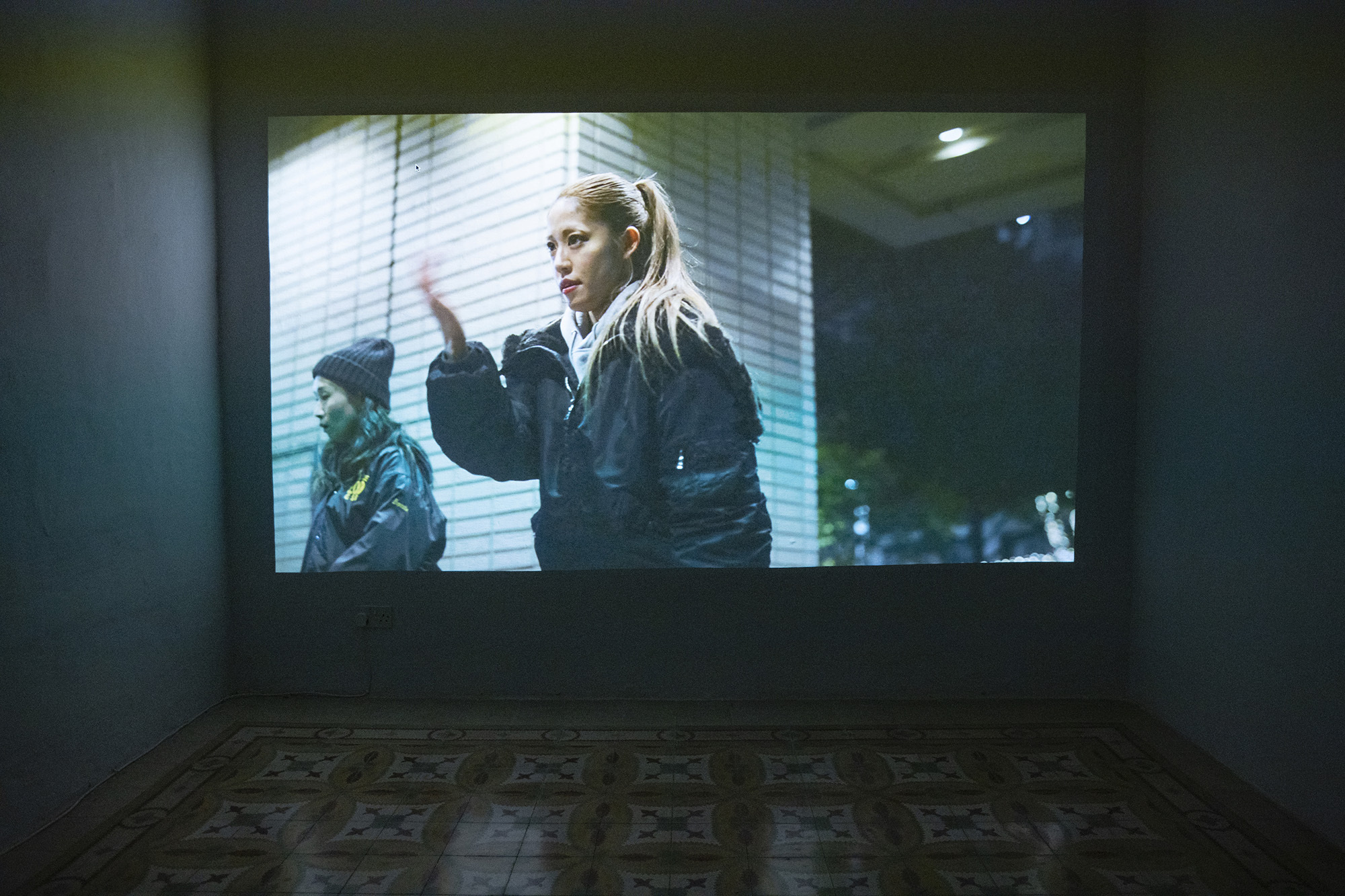 Tobias Zielony studied documentary photography at the University of Wales in Newport, then he attended the Academy of Visual Arts in Leipzig, where he joined the course in artistic photography taught by Timm Rautert. After graduating in 2004 and receiving a Master's degree in 2006, he moved to Berlin. He was awarded several international residencies, such as the International Studio and Curatorial Program New York, USA (2006), DAAD Los Angeles, USA (2006), Karl- Ströher-Preis, Germany (2011), Künstlerstipendium Goethe Institut Ramallah, Palestinia (2013), Tokyo Wonder Site Residency, Japan (2017), Goethe-Institut Villa Kamogawa Residency, Japan (2018). In 2015, he was invited by renowned art curator Florian Ebner to represent Germany at the Venice Biennale, the highest achievement for a living artist. During his career, Zielony has exhibited extensively in international galleries and museums, including C/O in Berlin (2007), Kunstverein Hamburg (2010), MMK Zollamt in Frankfurt (2011), Camera Austria in Graz (2011), Philadelphia Museum of Art (2011) MAXXI Museo Nazionale delle Arti del XXI Secolo Rome (2012), the Berlinische Galerie (2013), Von der Heydt-Museum, Wuppertal (2017), and soon he will have a retrospective show at Museum Folkwang, Essen, Germany (2021). He was in numerous group shows, at KW Institute for Contemporary Art, Berlin, Germany (2012), Fotomuseum Winterthur, Switzerland (2012, 2019), the 2nd Montevideo Biennial (2014), ZKM Karlsruhe, Germany (2014) Bozar Center for Fine Arts Brussels, Belgium (2015), Kunsthalle Wien, Austria (2013, 2016), Deutsche Börse Photography Foundation Prize, Photographer ́s Gallery, London, UK (2016), Hamburger Kunsthalle, Germany (2012, 2017), Riga Biennale (2018), and Foam Amsterdam, The Netherlands (2019). He has given lectures throughout his career, and was recently the first Peter and Irene Ludwig guest professor at the Hungarian University of Fine Arts. Among the most recent publications: The Great Nowitzki (with Thomas Pletzinger), Kiepenheuer & Witsch GmbH, 2019; Maskirovka, Mousse Magazine, 2017; Vele, Spector Books, Leipzig, 2014; Jenny Jenny, Spector Books, Leipzig 2013; Manitoba, Spector Books, Leipzig, 2010; Story / No Story, Hatje Cantz, Ostfildern, 2010; Trona – Armpit of America, Spector Books, Leipzig, 2008.
All photos are courtesy the artist and Blitz Valletta I Photos by Alexandra Pace.
Exhibition supported by The Embassy of The Federal Republic of Germany, Valletta.