IN DARK TIMES WE MUST DREAM WITH OPEN EYES
OUTSIDE BLITZ VALLETTA, 212 OLD BAKERY STREET AND ST. ALBERT THE GREAT COLLEGE, VALLETTA
Curated by Sara Dolfi Agostini
On July 1 most European countries, including Malta, have reopened their borders to international passengers and resumed airport activity. To mark the so-called 'return to normality', since restrictions introduced by the authorities to protect us from Covid-19 have been lifted, Malta celebrated with an unprecedented national fireworks show.
However, normality is not affecting everyone the same way and the overall sentiment is that decisions are driven primarily by commercial interests. This is why for the next three months, during the peak tourist season in Malta, Blitz Valletta has invited artist Nico Vascellari to fly his flag In Dark Times We Must Dream With Open Eyes (2019) outside its premises and in front of other locations in Valletta chosen for their highly symbolic value to our society. This is the start of what we hope will become a larger demonstration.
As a matter of fact, what normality has left behind are areas of society whose immaterial value is priceless, neither tradable nor served by the monetary system. Areas such as culture, education, and human rights, that have not proven to be a priority of politics here and elsewhere. Challenging these principles of realpolitik, Vascellari's flag turns to the power of language to communicate hope and vision.
This is why, in addition to Blitz, the first chosen location is Old Bakery Street 212, home to four associations – African Media Association, Malta Microfinance, Foodbank Lifeline Foundation Malta, and Blue Door English. Their commitment to migrants, refugees, families with low income, and the homeless has become more critical during the pandemic – with the closure of harbours and the laying off of workers in every sector – and yet their voice and efforts have mostly gone unnoticed.
St. Albert the Great College has also joined our project completing the triangulation of culture, education and human rights. The college is located at 160 Old Bakery Street in Valletta and caters for boys and girls from the age of 3 to 16, hailing from different parts of the island and beyond. It is inclusive of all children and youths regardless of race, religious beliefs, sexual orientation, abilities, and socio-economic background; as such, it represents Malta today, a country whose multicultural and diverse identity is proving challenging for many. The role of education cannot be dismissed in current times, even more so during a pandemic. Closing schools increases inequality because working parents may not afford home tutoring, and it is only by learning the history of our societies that we can reduce the gap between us and the ones we call others.
To embrace the collective nature of this project, participants are encouraged to hang the flag outside their building and send a photograph with the street name to be included in a map that will be published on Blitz Valletta's website. We also urge the general public to reach out directly and support these associations with donations and voluntary contributions.
Wherever it will be flying, Vascellari's flag will act as a reminder of what really defines us as human beings, beyond money and entertainment. If normality is something to look forward to after the pandemic, it should be there for everybody.
Blitz Valletta and artist Nico Vascellari invite passers-by and tourists to acknowledge the message of the flag and share it on social media with the hashtags #normality4all #inthistogether.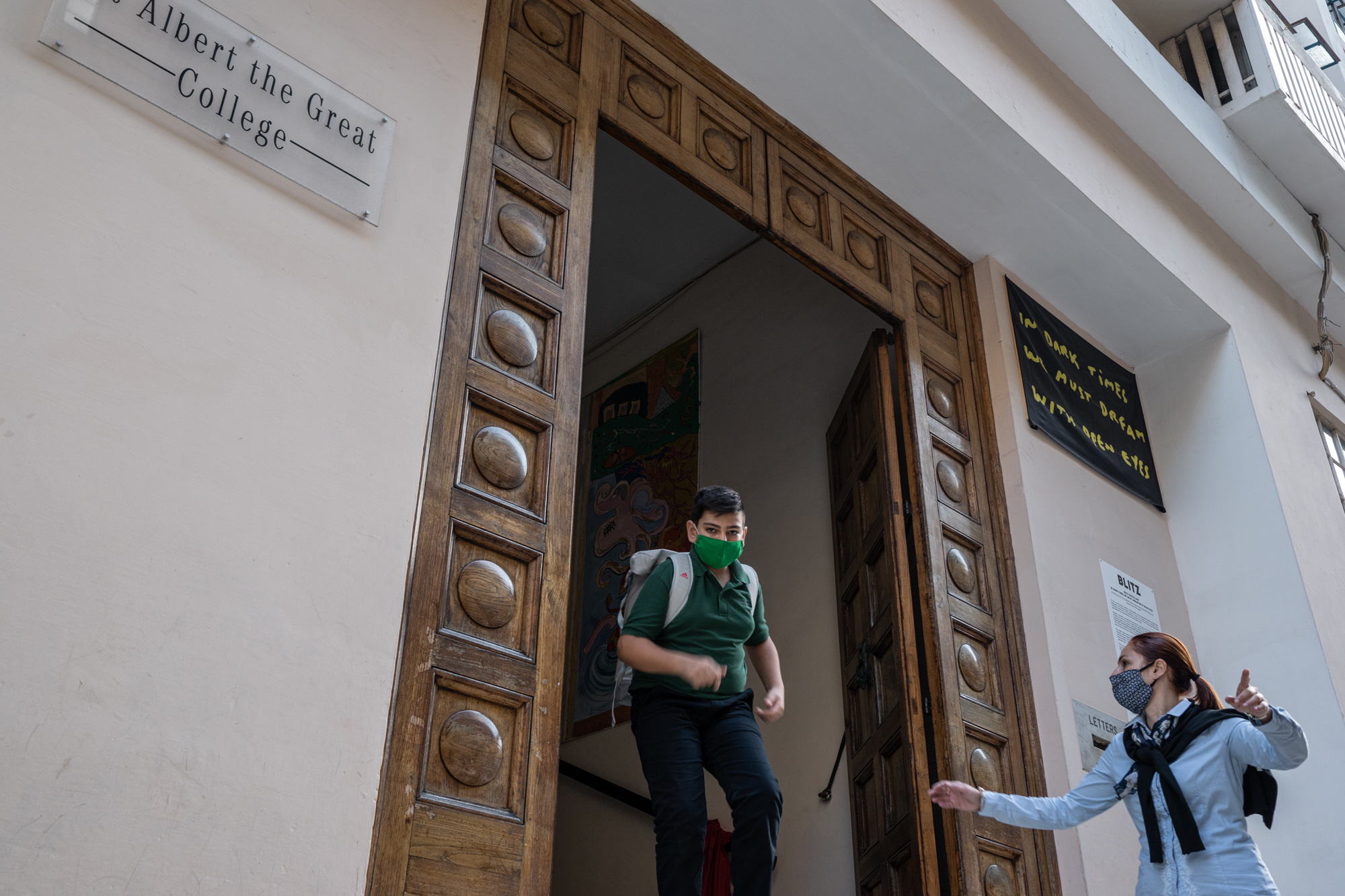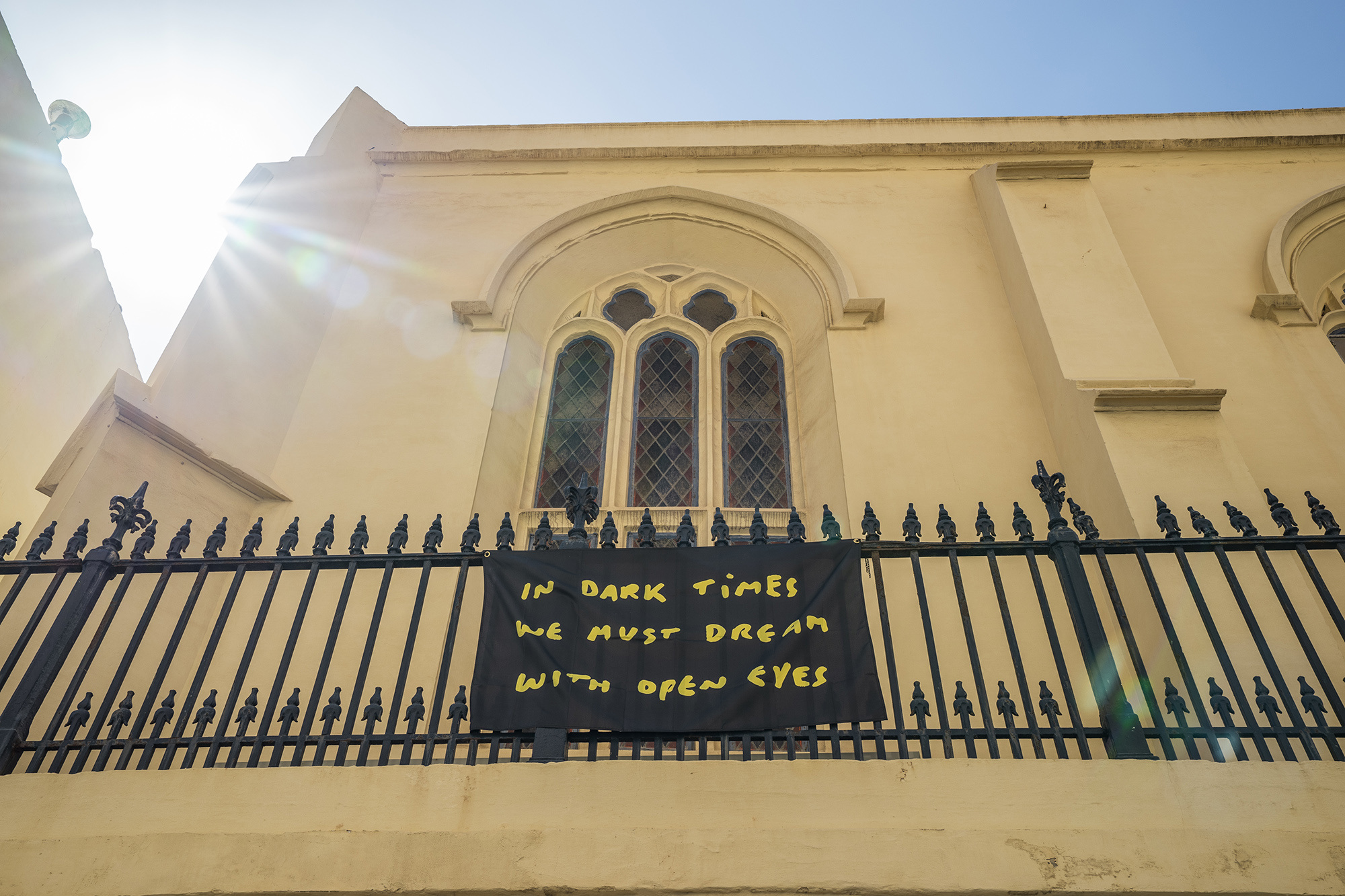 Nico Vascellari
born 1976 in Vittorio Veneto, Italy.
lives and works in Rome, Italy.
He is an artist, musician and curator of the art space Codalunga in Vittorio Veneto. Among his most significant solo exhibitions: MAXXI | Museo nazionale delle arti del XXI secolo, Rome (2018); Palais De Tokyo, Paris (2017); Whitworth Art Gallery, Manchester (2016); Accademia di Francia – Villa Medici, Rome (2016); Estorick Collection, London (2016); National Gallery of Arts, Tirana (2015); Museion, Bolzano (2010); Museo MAN, Nuoro (2007); Skuc, Lubljana (2006); Viafarini, Milan (2006). He has also participated in the 52nd Venice Biennale (2007); Manifesta 7 (2008); 15th Quadriennale in Rome (2008); 12th Architecture Biennale in Venice (2010); 15th Lyon Biennale (2019) His work has been exhibited in prestigious institutions such as Museo del Novecento, Milan; Beyeler Foundation, Basel; Riga Art Space, Riga; La Maison Rouge, Paris; MAK, Wien; Kunsthaus, Graz; SongEun Art Space, Seoul; ZKM, Karlsruhe; La Casa Encendida, Madrid; Espace de l'Art Concrete, Mouans-Sartoux; Palazzo Reale, Milan; Fondazione Sandretto Re Rebaudengo, Turin; CSW, Warsaw; PinchukArtCentre, Kiev; Le Magasin, Grenoble; Wysing Arts Centre, Cambridge; EACC, Castelló; MART, Rovereto; Museo Pecci, Prato; Palazzo delle Esposizioni, Rome; MAMBO, Bologna. Among the permanent collections: Deutsche Bank, Milan; Macro Museum, Rome; MAXXI Museum, Rome; Museion, Bolzano; Whitworth Art Gallery, MMUSAC – Museo de Arte Contemporáneo de Castilla y León, Leon.
All photos are courtesy the artist and Blitz Valletta I Photos by Alexandra Pace.