HUMAN_CONSTRUCT, Kane Cali
18 November – 8 December 2017
Curated by Alexandra Pace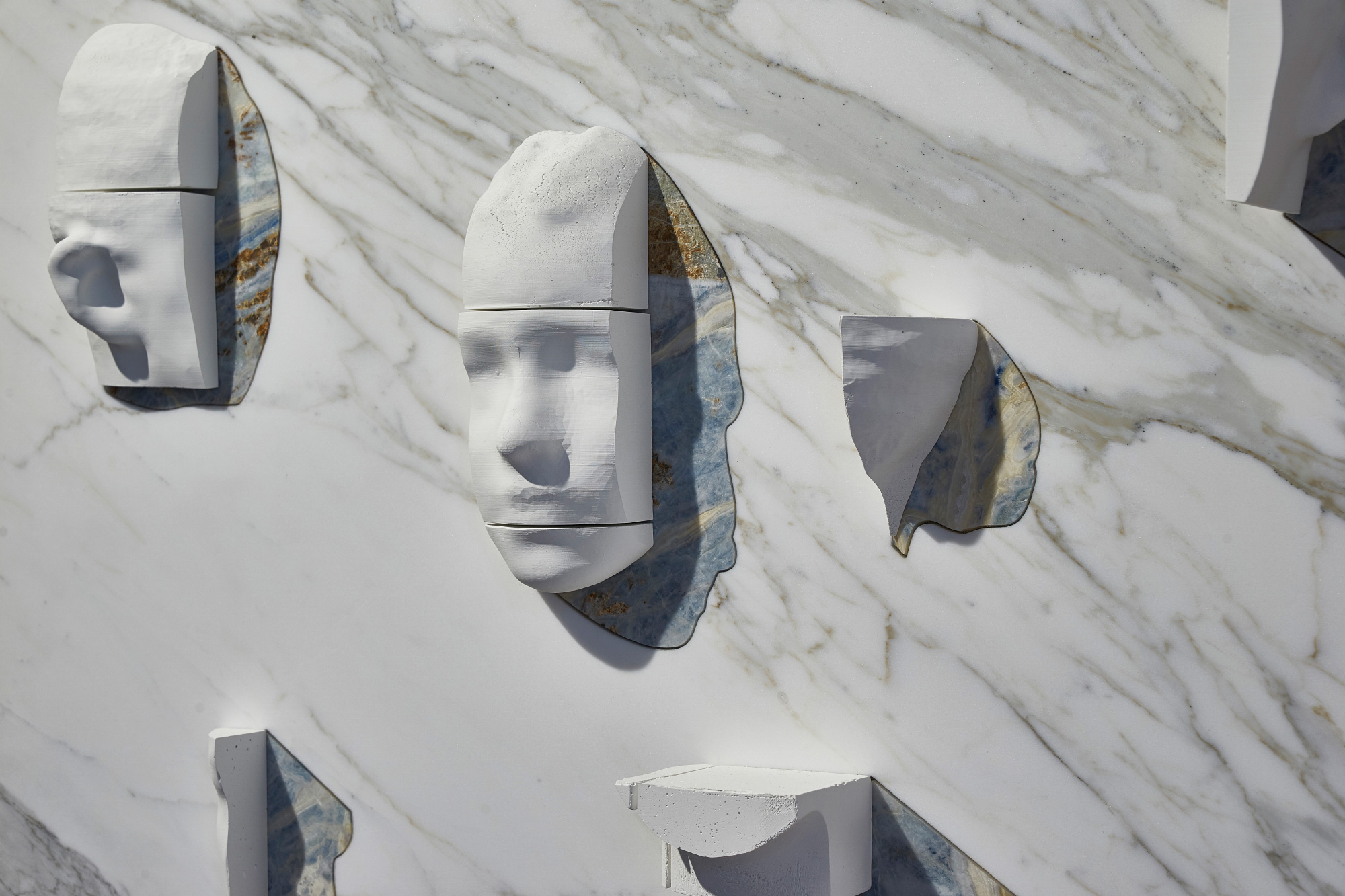 Blitz presented the first major solo exhibition by Maltese artist Kane Cali. Human_Construct is both a research project and exhibition, delving into notions of identity. The works invite the viewer to take a step back and reflect on our identity as a social species, both in tangible human form and as a construction of ephemeral data.
We live in an era that is data-hungry; where interactions between individuals are monitored and numerically quantified. These interactions are ultimately reduced to a transfer of code between machines, with relationships built on data and customizable beyond the realm of reality. In Human_Construct Cali (re)creates an experience where our current existence faces questionable truths, within a space littered with data aggregated through our parallel, virtual existence(s).
By adopting a techno-utopian premise – one that suggests advances in science and technology might be a means to the understanding of social differences – the work returns our gaze with futuristic perspectives. This vision presents the body as no longer being a vessel for the soul, but rather a structure of tightly compiled systems. This is the introduction of the body as an engine; a sum of parts each discernible and dissectible.
Human_Construct is the culmination of two years' research, combining these ideas with new and old technologies, beautifully raw and tactile materials, and holographic projection. Through a very personal process, which has led to the development of his own visual language, Cali has created a body of work that he describes as an 'objective outcome'. The works at Blitz included busts cast in concrete and created through a process of digital scanning and printing. Ceramic objects are slip cast, while glass objects are created through lost wax casting. Marble and concrete relief works come from a collaboration with Reuben Lautier, and collaboration with FabLab Valletta is a hologram – a work created purely from light.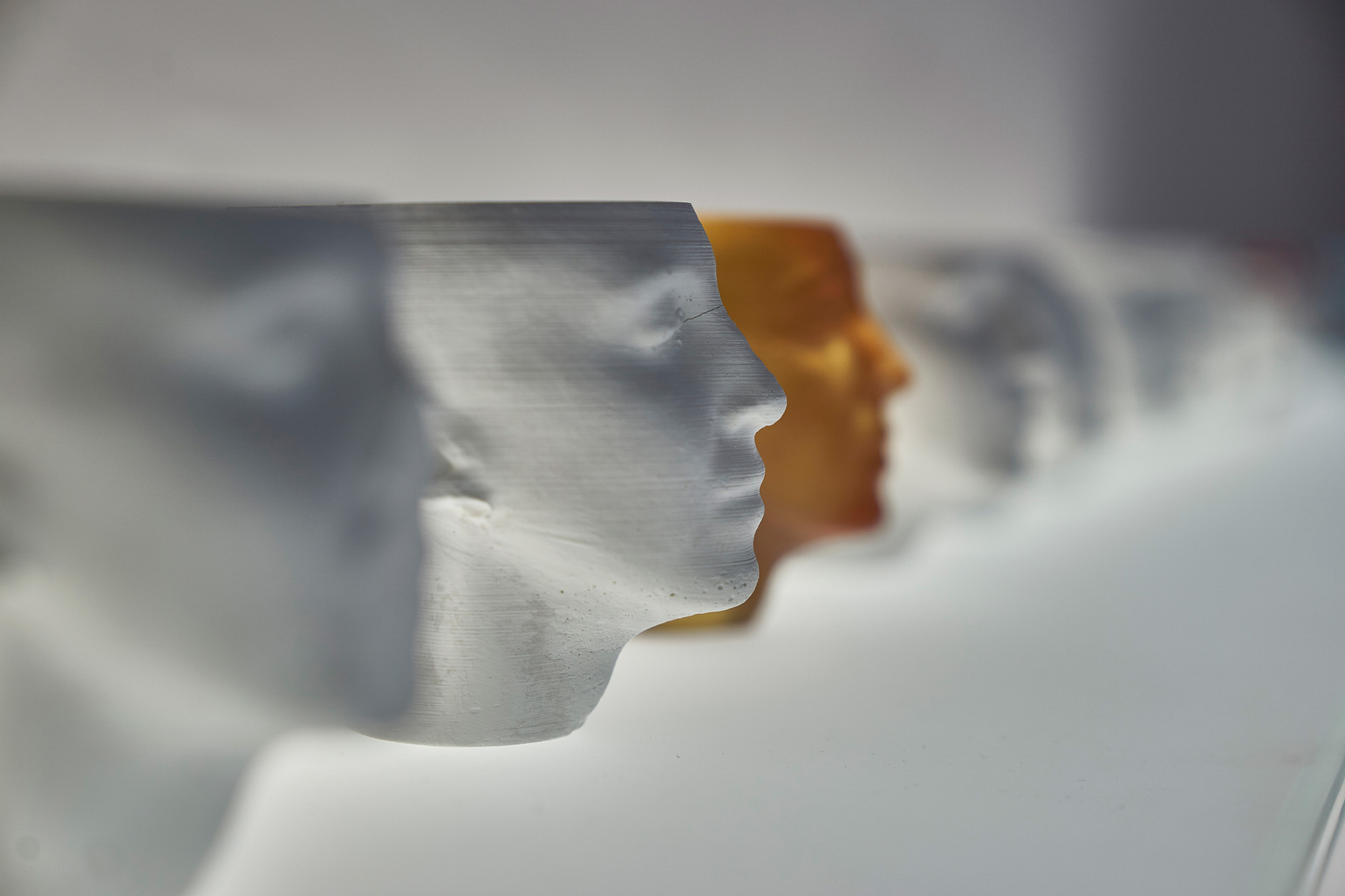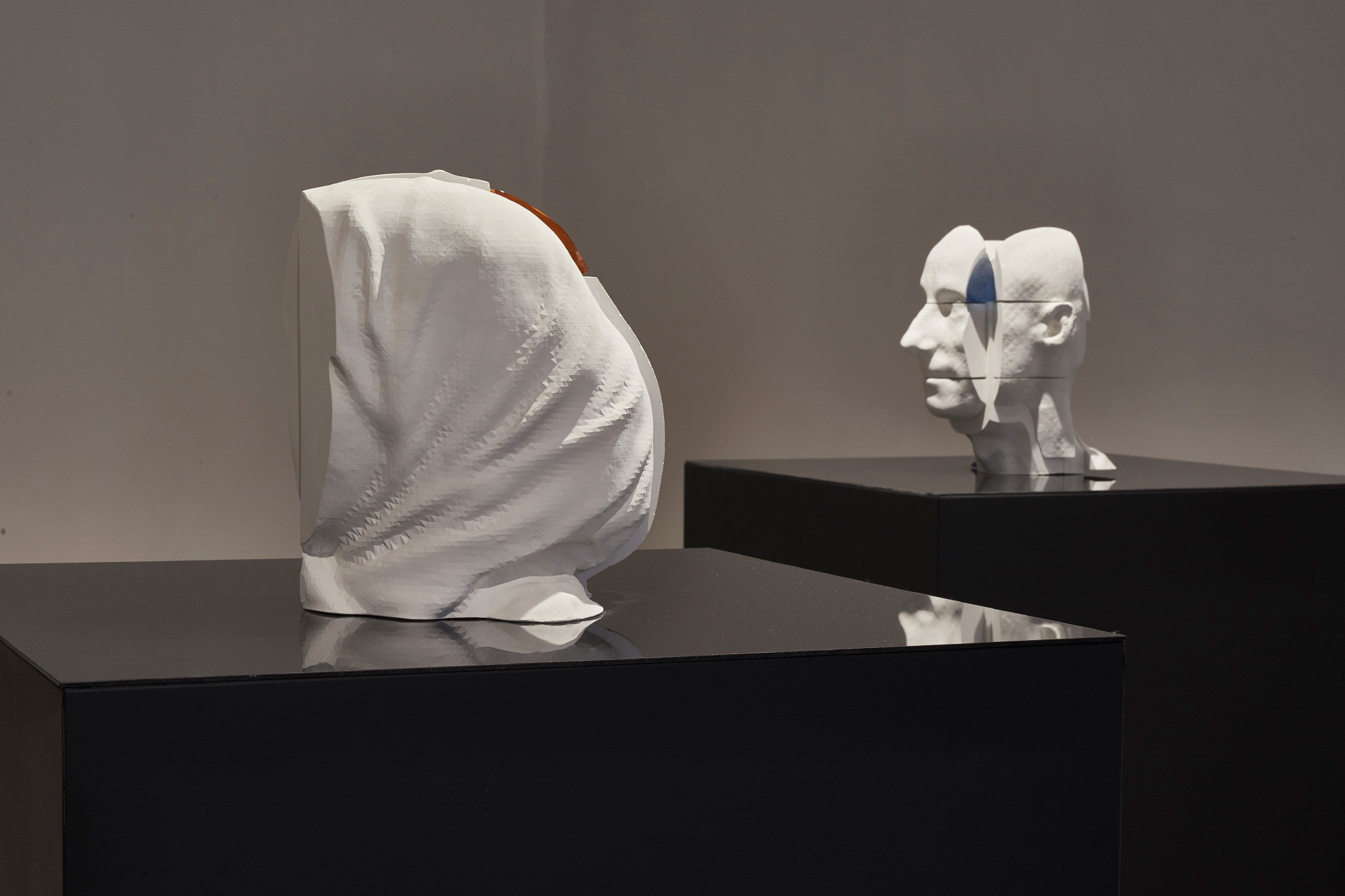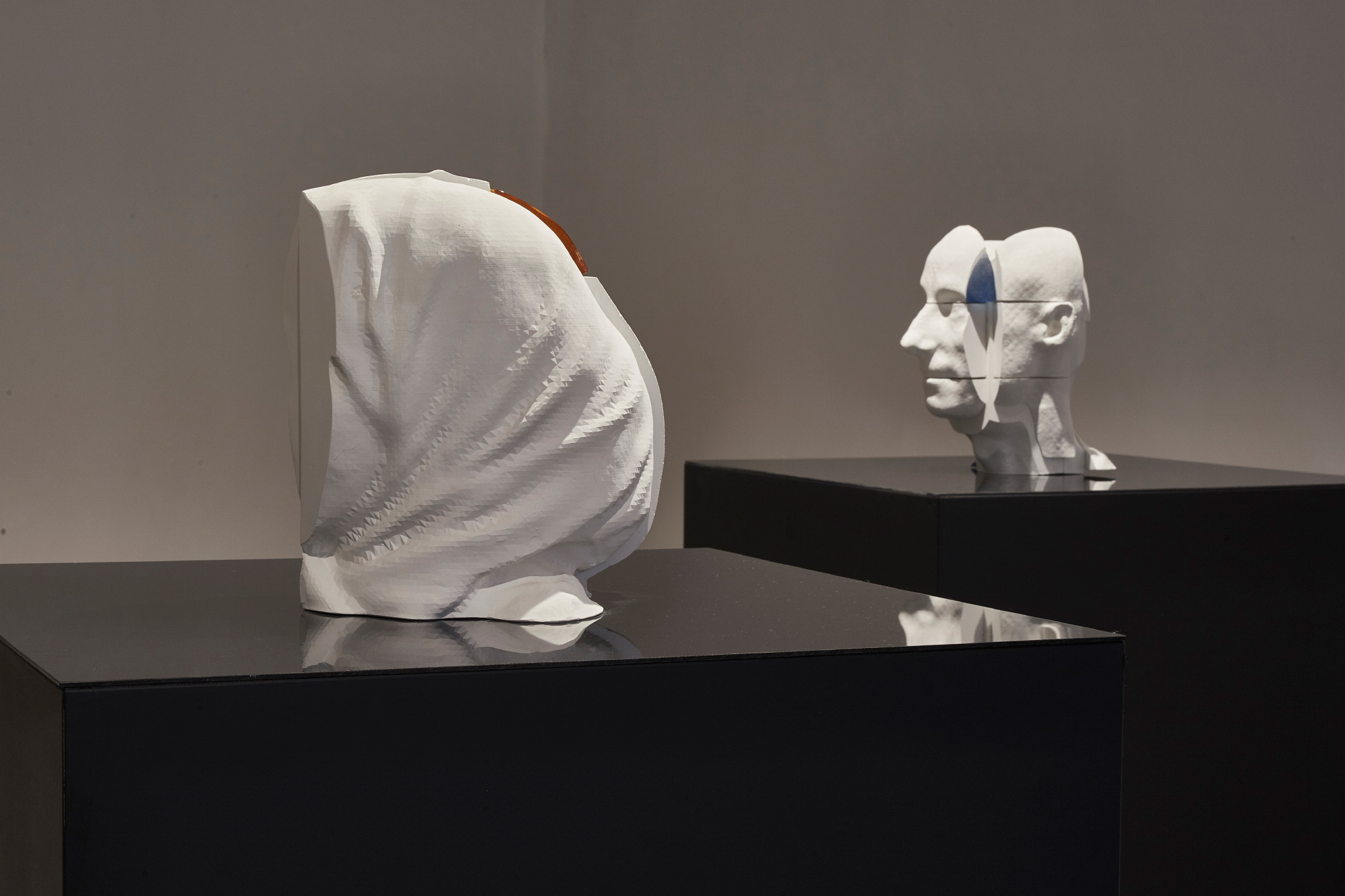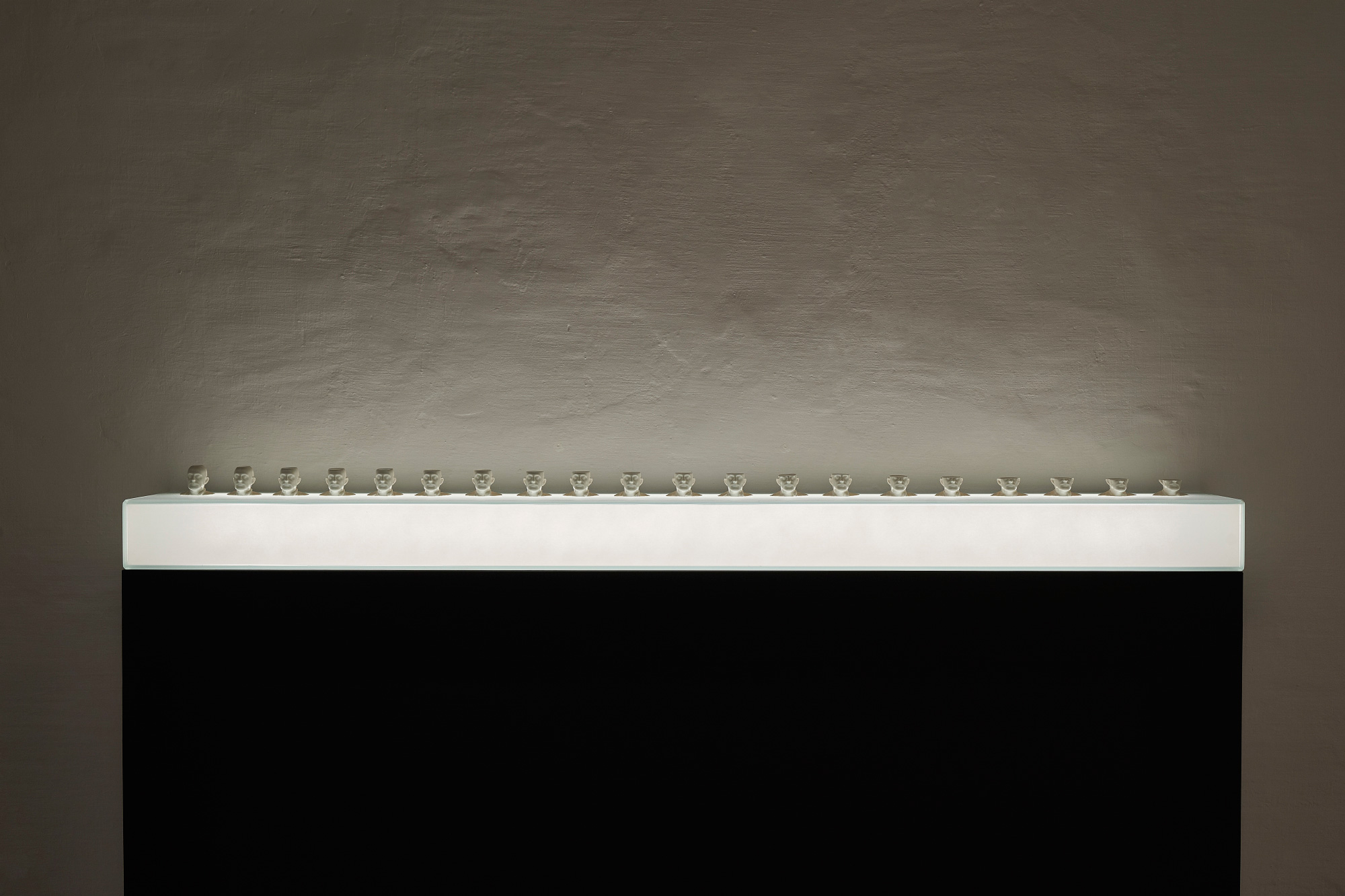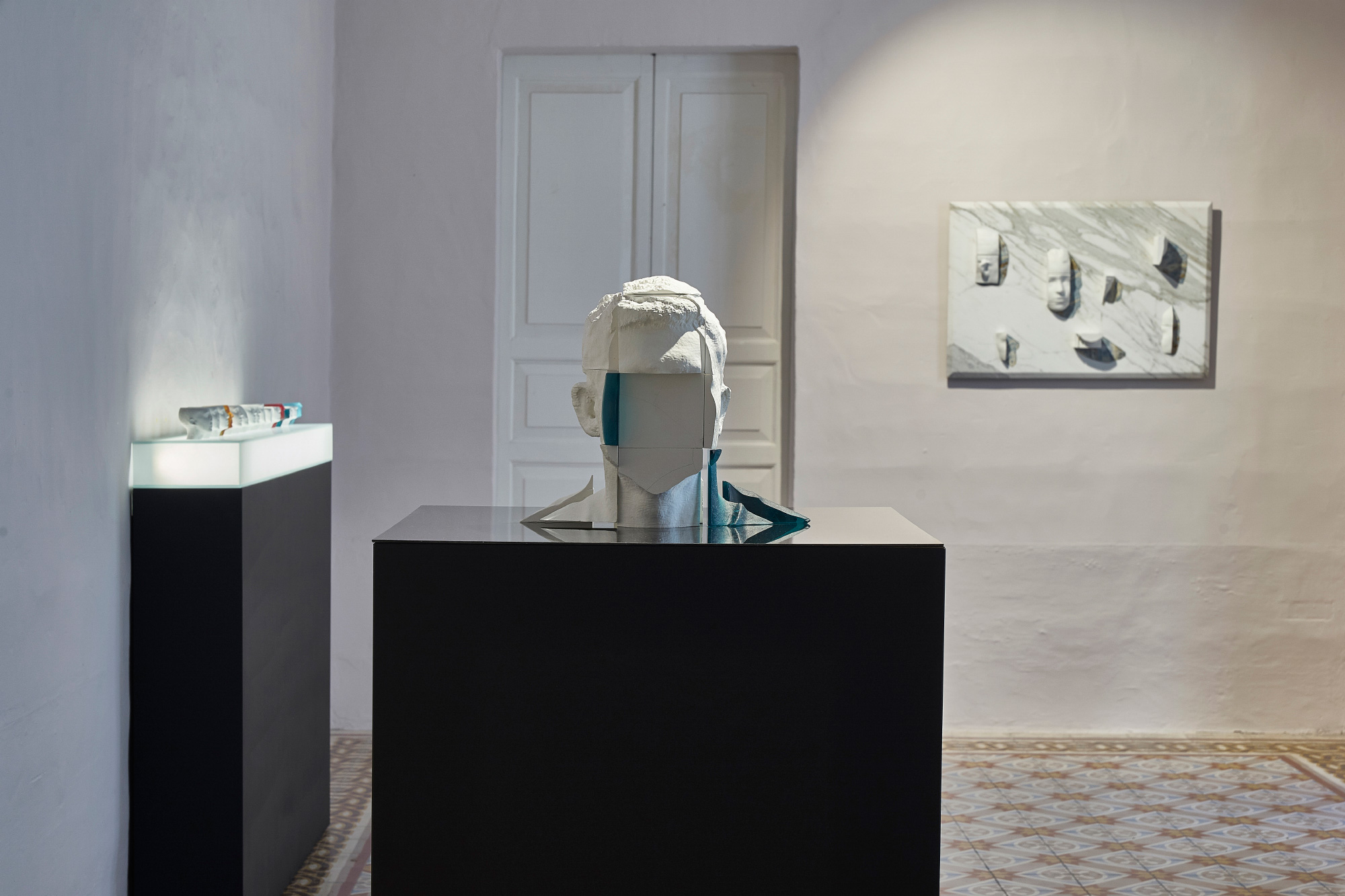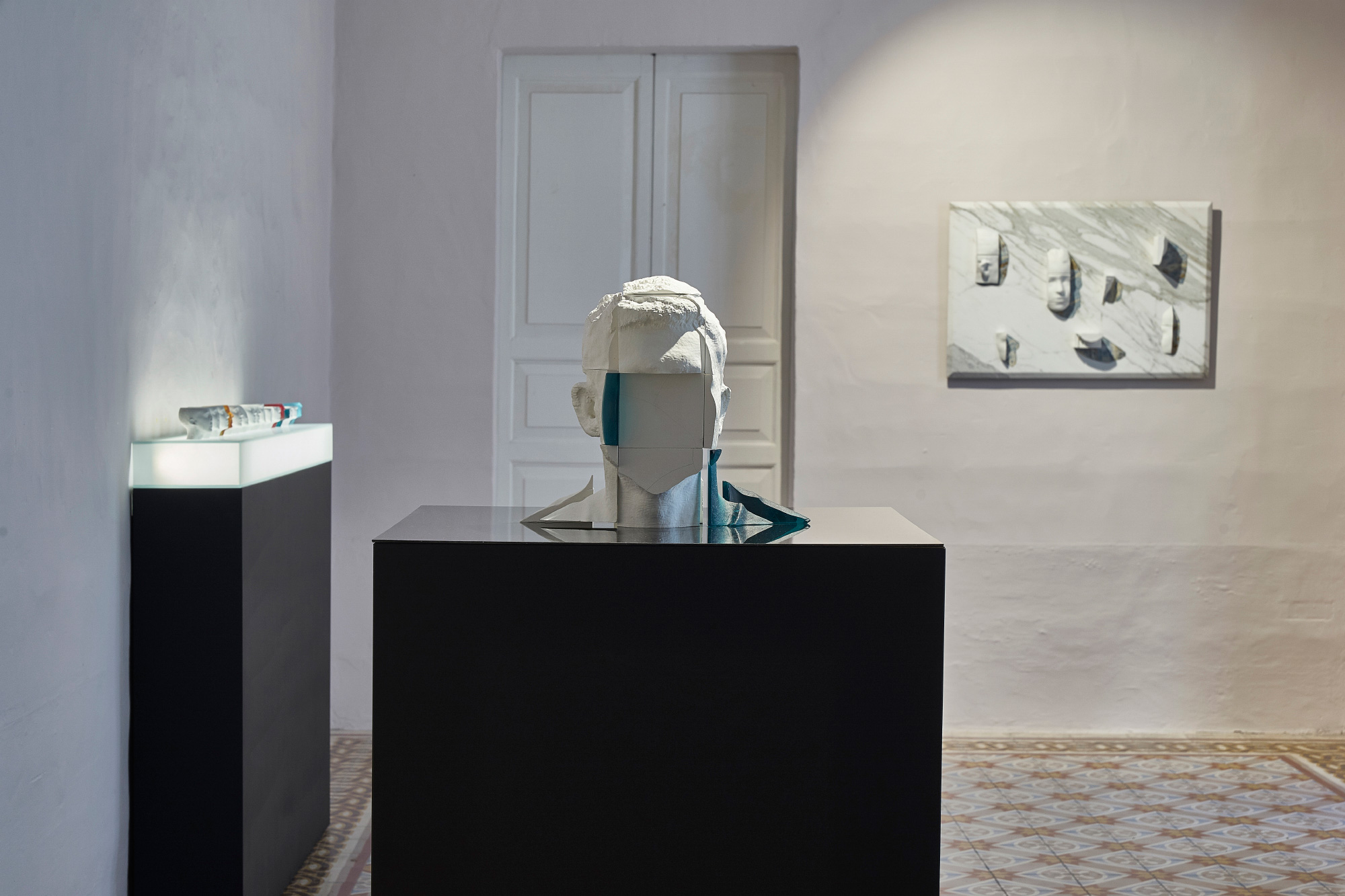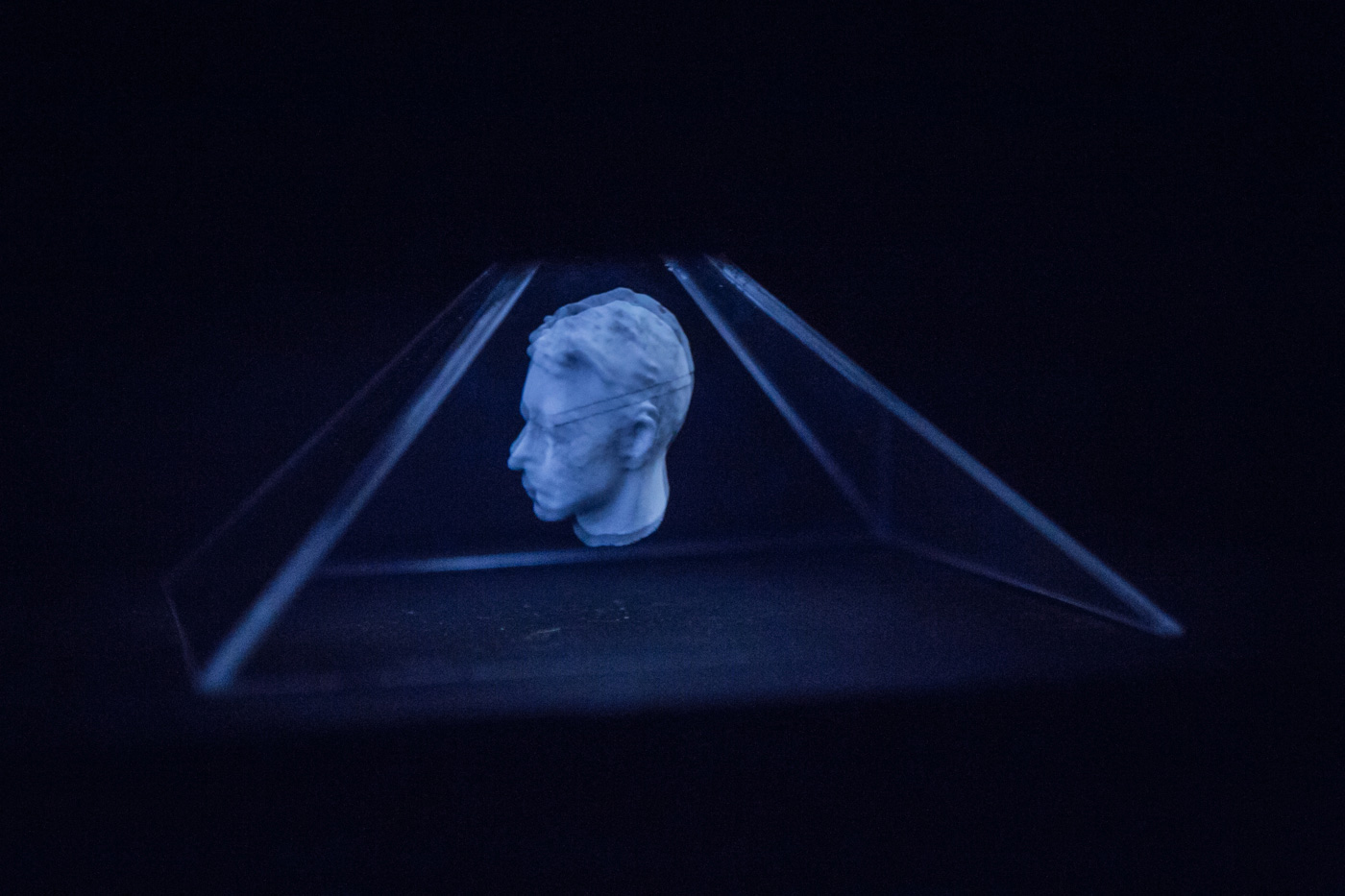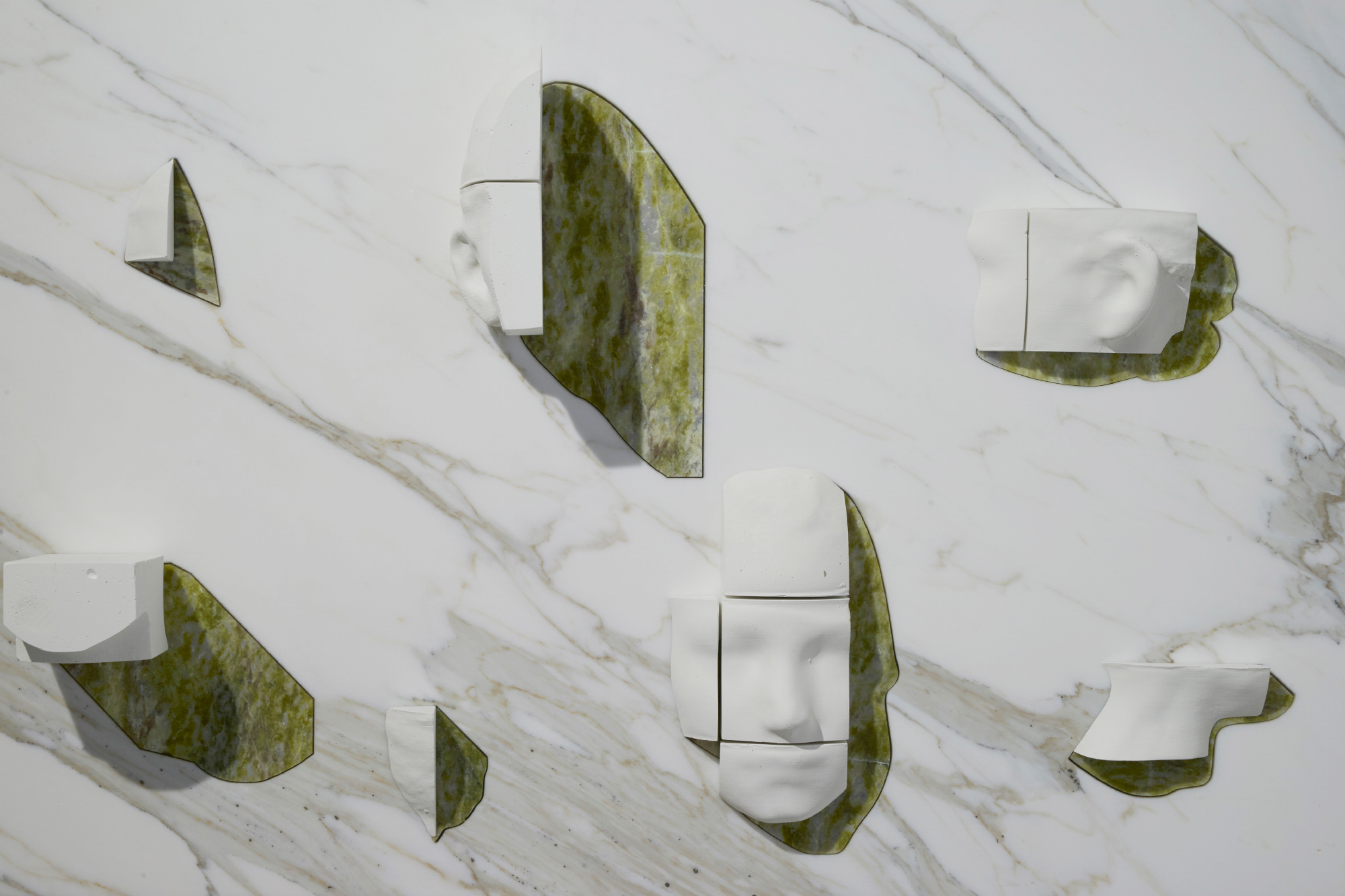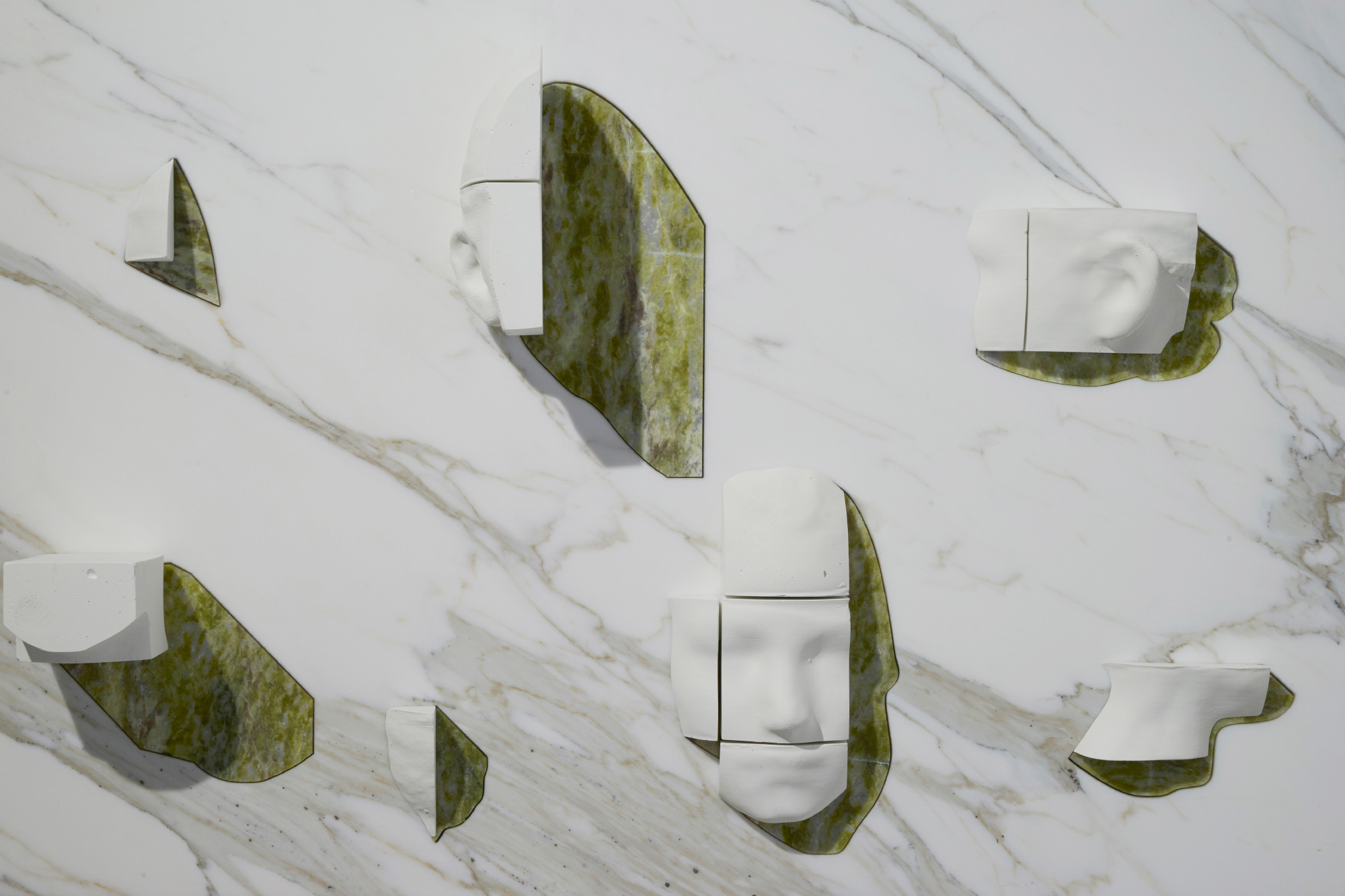 ******************************
Following nine years in the UK, studying at the University for the Creative Arts (Farnham) and Royal College of Art (London), Kane Cali returned to Malta in 2013 to take up a lecturing post at MCAST. In 2015 he began the process of regenerating a small, abandoned space in St Ursula Street Valletta, where he founded Kane Cali Studio. Since then the studio has been a space for ongoing research into materiality and experimentations with technology, with the aim of creating a synthesis between the two. Through substantial investment this unique workspace is equipped for the production of cast glass (an art form that is new to Malta) and ceramic production. Kane Cali Studio aims to bridge traditional processes with contemporary technologies.
All photos are courtesy the artist and Blitz Valletta I Photos by Alexandra Pace.