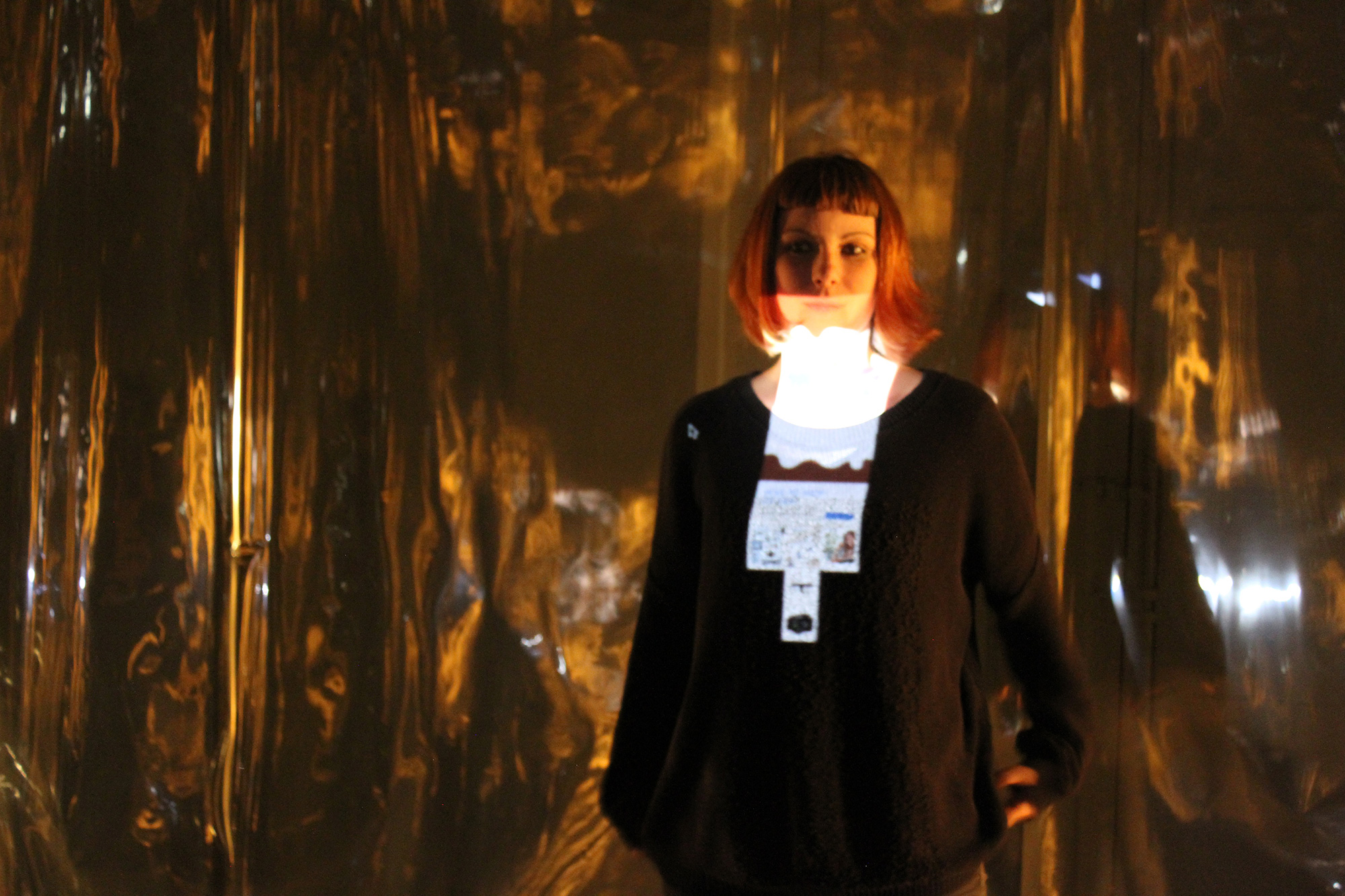 SENSORY APPARATUS
Bonamy Devas, Libby Heaney, Anna Ridler
Curated by Alexandra Pace
18 March – 6 April 2016

The boundaries that defined the twentieth century are becoming increasingly ambiguous and even irrelevant as humanity sinks deeper into the telematic embrace. Where is the border between leaking and hacking, sensing and photography, voluntary and involuntary, government and corporation, human and algorithm? Increasingly, there is no line, just the nuances of politics, expediency and perception.

Seismic ideas – gravity, evolution, quantum mechanics, climate change – take generations to percolate the hive mind. The ascendance of data as the ultimate expression of the world is still in its infancy, yet its impact is increasingly fundamental. From scientific origins as an objective tool of measurement, 'data evangelists' now seek to map and quantify the intangible, be it the public mood for policy makers, the existential threat of terror for the security services or our individual desires for advertisers.

Comprising a three-room installation and an education room, spanning the entire gallery floor of Blitz, Sensory Apparatus is a collaborative, interdisciplinary installation that explores the influence of data harvesting, the algorithms that extract meaning from ones and zeros and the resulting representation of humanity.

The data trails we constantly and often unwittingly create, flow unseen. Yet their influence, compounding over time, is tangible. The bucolic language of the network, of clouds and cookies and sharing, positions technology as neutral. As Czech-born philosopher Vilém Flusser observed, 'Life is coming to mean feeding apparatuses and being fed by them'.

Sensory Apparatus immerses the audience in a series of environments that respectively interrogate elements of our data-driven, 'optimised' society. Together they seek to raise awareness of the contemporary opaque terrain from which there is apparently no escape.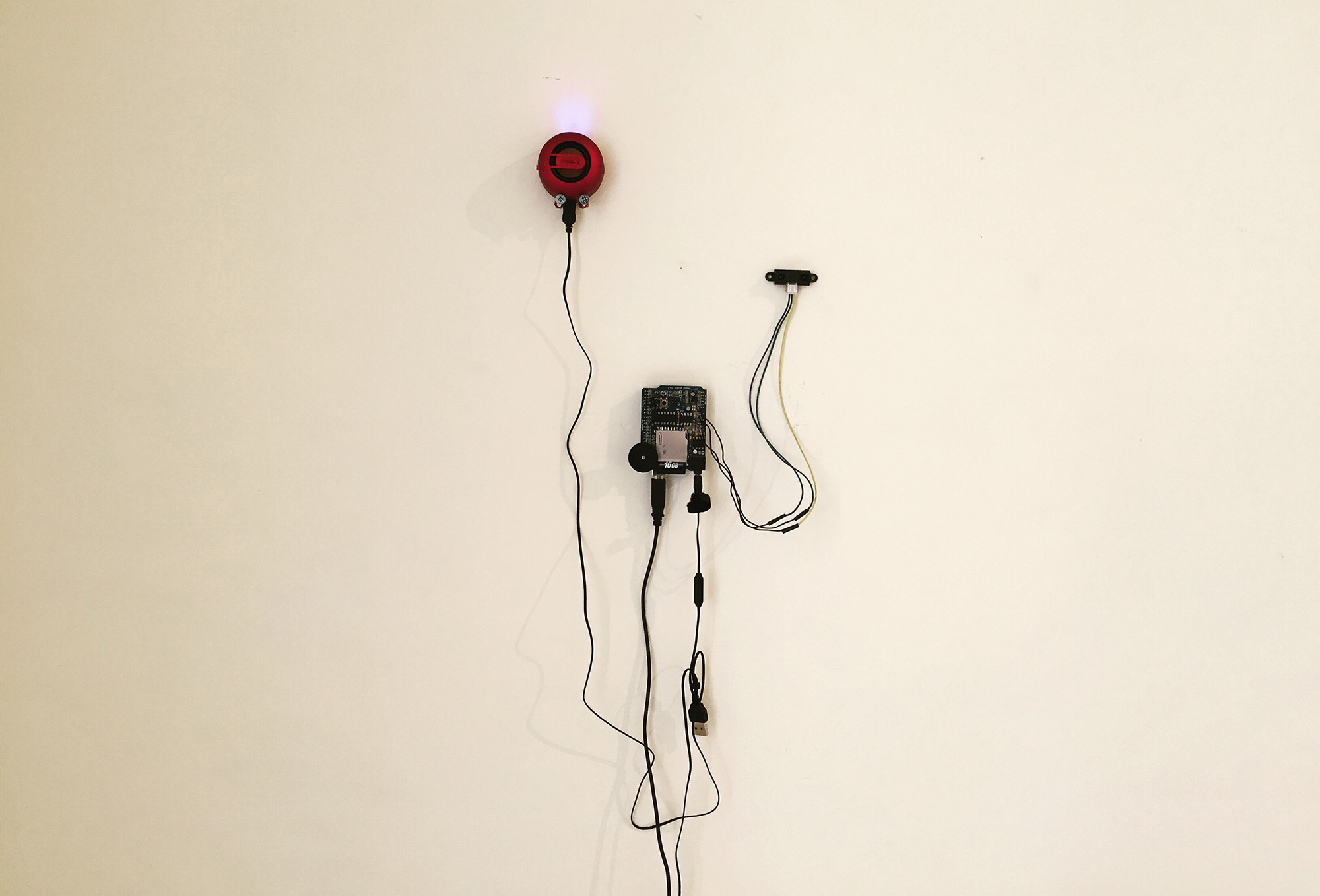 BONAMY DEVAS
Bonamy Devas understands technostress, data asphyxiation, cognitive overload and time famine as symptoms of the electromagnetic embrace and thus drivers of contemporary art practice. He lives in London, where he was born in 1974, and works anywhere and everywhere. He believes the scent of a spice warehouse to be as much an image generator as a camera. Bonamy is currently working on a collaborative project between Tate and Central Saint Martins in London, continuing his long-term research interest into revealing the algorithm in the digital image. He is also working on Physical Photoshop, a contemporary light painting collaboration with the Centre for Experimental Media Arts (CEMA) in Bangalore, India. While in India he intends to begin eWaste, a photographic and mixed media environmental series in Gujarat. He previously exhibited in New Weapons at Blitz in 2015.

LIBBY HEANEY
Libby Heaney has had a fascinating journey to becoming an artist, having previously completed an award-winning PhD in quantum physics. She recently graduated from the MA Art and Science program at Central St. Martins with a distinction, and is now a Tutor on the Information Experience Design course at the Royal College of Art. As a scientist, Libby published numerous papers in international journals, spoke about her research at major conferences and has been interviewed for The Times and Independent newspapers, Physics World and BBC Radio Wales. Since then, she has exhibited in London, New York, Singapore and Finland. She been short-listed for the Picton Art Prize and the Helen Scott-Lidgett award and won the Ideas Tap Innovators Award.

ANNA RIDLER
Anna Ridler is a London based artist and researcher whose practice brings together technology, literature and drawing. She works with collections of information or data, particularly self-generated data sets, to create new and unusual narratives in a variety of mediums, and looks at how new technologies, such as machine learning, can be used to translate them clearly to an audience. She is interested in making work that is not about technology for its own sake, but rather uses these technologies as a tool to talk about other things - memory, love, decay - and to explore the connections and spaces between the tangible and intangible world. She has degrees from the Royal College of Art, Oxford University, University of Arts London and has shown at a variety of cultural institutions and galleries including Ars Electronica, Sheffield Documentary Festival, Leverhulme Centre for Future Intelligence, Tate Modern, Centre Pompidou and the V&A.