Rituals For Our Safety, Nikolas Ventourakis
February 2017, Blitz Residency Programme
Rituals for our Safety is an exhibition that deals with notions of safety; of how opposite and contradictory visions of safe spaces are part of contemporary political discourse and end up being a matter of belief.
The topics in the exhibition vary from personal rituals that we create to make ourselves feel safe – such as the kid tucking its feet inside the duvet so that the edges are not exposed, or a person with fear of flying making sure that he or she is not awake to experience the flight – to wider reactions of states and societies towards perceived dangers that lead to events like the the recent Muslim Ban in the USA and the proposal for the construction of a Border Wall, or the suppression of sexuality.
Rituals for our Safety considers local contemporary and historical notions of safety and refuge, the history of Malta as very much intertwined with the arrival of the Knights and the use of the island as a sanctuary, together with a constant colonisation and exchange of the dominant power. A discussion focusing on the prevailing narrative about "Keeping us Safe / for our Safety" that is hammered into us by politicians and institutions, as well as large portions of the population, is welcomed and pursued.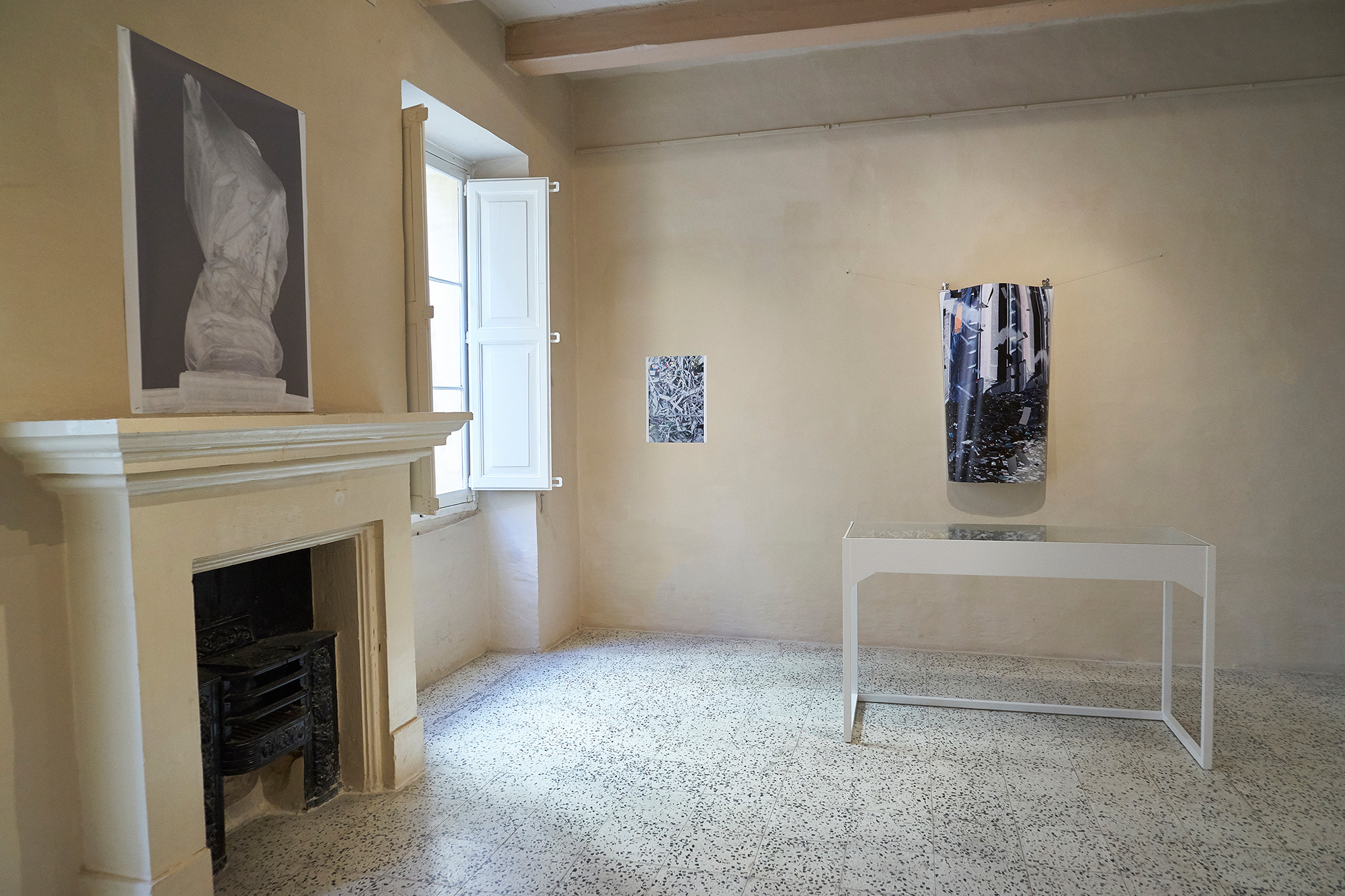 ******************************
Nikolas Ventourakis is a visual artist living and working between Athens and London. His practice fuses art and documentation, and relies on the manifested misconceptions and assumptions, created by the interaction between the viewer and the work. Central point in Ventourakis' work is the denial of a resolution and an invitation to consider artworks that bear a documentary value as abstract creations of situations onto which the recognisable and familiar is projected. Ventourakis' fascination lies in our need for stories to be conclusive. He is interested in apparent pictures that cannot and do not provide evidence. It is easy to fall into misinterpretations of his projects and make assumptions when the information provided is just short of having a clear conclusion and the viewer and participant has to fill in the missing blanks. He received his MA with Merit from Central Saint Martins and is the recipient of the Deutsche Bank Award in Photography (2013). He was selected for Future Map, Catlin Guide and FF+WE as one of the top graduating artists in the UK. In 2015 he was a visiting artist at CalArts with a Fulbright Fellowship and was a fellow in New Museum's IDEAS CITY. Recently he exhibited in The MAC, Belfast; FORMAT Festival, Derby; the NRW Forum, Düsseldorf and in the Mediterranean Biennale of Young Artists 18.